Within the Erasmus+ program, funded by the European Union, Beirut Arab University (BAU) is the grant coordinator of the project reference number – 598318-EPP-1-2018-1-LB-EPPKA2-CBHE-JP, entitled:
MORALE "Capacity building for curricula modernization
of Syrian and Lebanese HEIs and lifelong learning provision:
Towards sustainable NGOs management and operation with special focus on refugees"
Within the framework of this project, a National Seminar and Training Replication was held at the Lebanese University (Partner Institution) from 06/09/2022  until 08/09/2022 at its venue in Lebanese University in Beirut Opening speeches were given by: Prof. Basam Badran, Rector Lebanese University,  Prof. Selim Mekdessi, Dean, Faculty of Economics and Business Administration, Lebanese University,
Prof. Sobhi Abou Chahine Dean of Student Affairs (BAU), Coordinator of MORALE project,
Prof. Aref Al Soufi, Coordinator for the National Erasmus+ Office,
Mrs. Orla Colclough Project Officer Erasmus+ (Adult Education) European Commission and Dr. Mazen Al Khatib, Director General of Higher Education in Lebanon.
The conference activities included training replications focused on capacity building for the development and the sustainability of higher education curricula in Lebanon and Syria in the presence of a number of professors, managers, staff and volunteers in non-governmental organizations, and representatives of universities and partner organizations from Germany, Italy, Spain, Syria, Greece and Lebanon.
The conference activities were followed with training replications over three days, in which the challenges facing NGOs in Lebanon were discussed and presented by Professor Mustafa Jazzar, Executive Director of LASeR Association; also, Eng. Ahmed Firas Hamadeh, Executive Director of Al-Rasheed Association in Syria presented the challenges and opportunities of NGOs in Syria.
Professor Guadalupe Ortiz from Alicante University in Spain also assessed the social impact of NGOs; Professor Rabih Chattat from the University of Bologna in Italy stated the importance of providing quality, innovation and relevance of higher education provision;
Ms. Ester Kalogeroudi from 4Elements in Greece spoke about the challenges of funding NGOs, human management and interaction with actors; and Prof. Jorge Gomez from the University of Oldenburg in Germany conducted a training on the management and operation of sustainable NGOs with a special focus on NGOs dealing with refugees.
This conference was interactive, as it included discussions on all the topics that were presented to reach the desired goals of this project.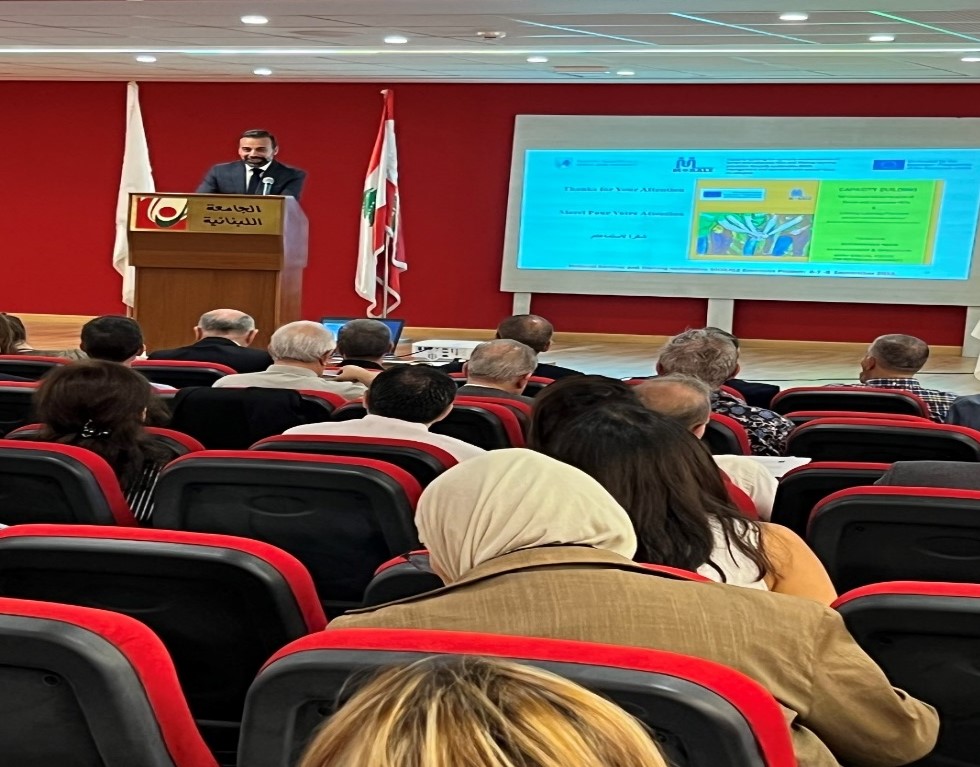 Prof. Selim Mekdessi, Dean, Faculty of Economics and Business Administration, Lebanese University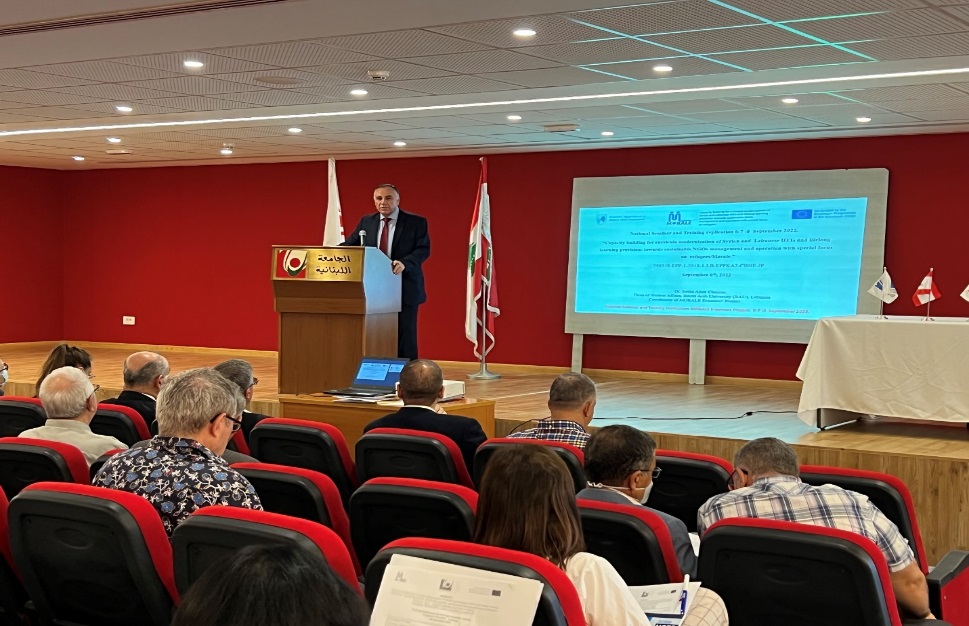 Prof. Sobhi Abou Chahine Dean of Student Affairs (BAU), Coordinator of MORALE project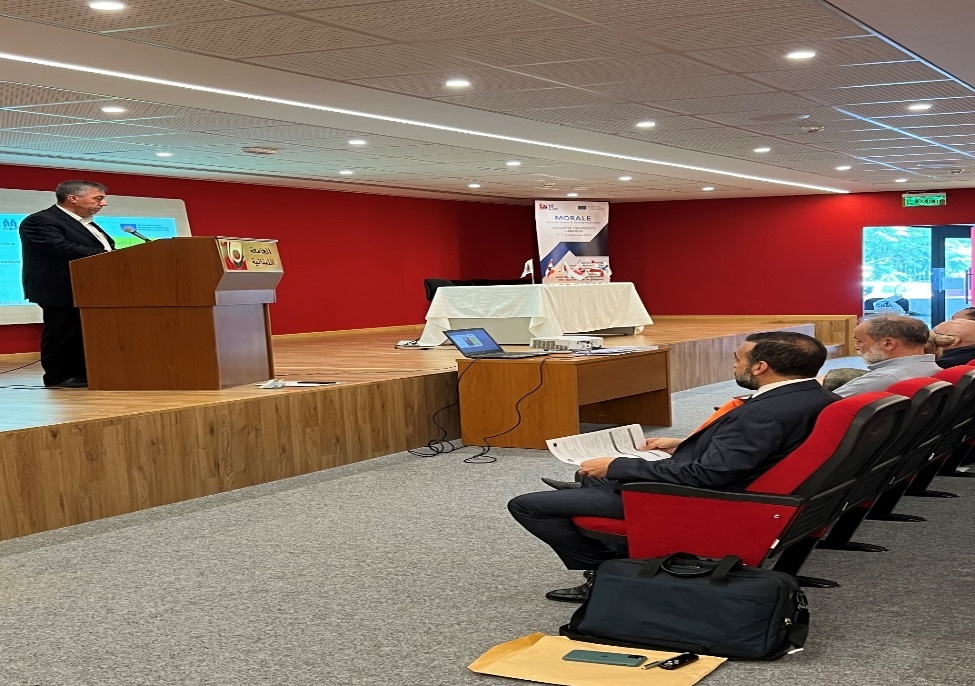 Dr. Mazen Al Khatib, Director General of Higher Education in Lebanon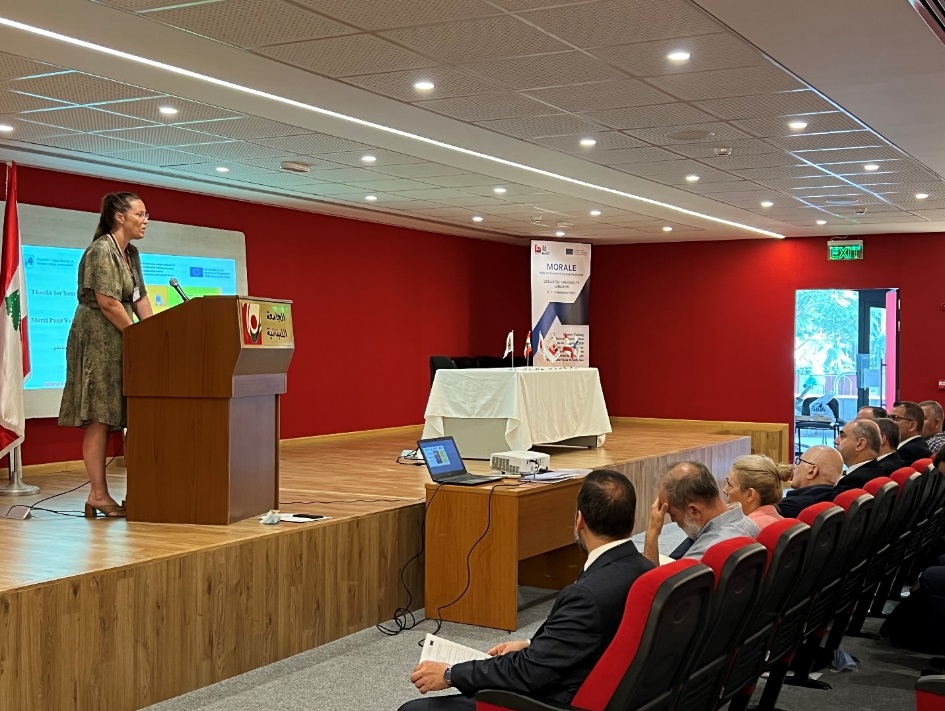 Mrs. Orla Colclough Project Officer Erasmus+ (Adult Education) European Commission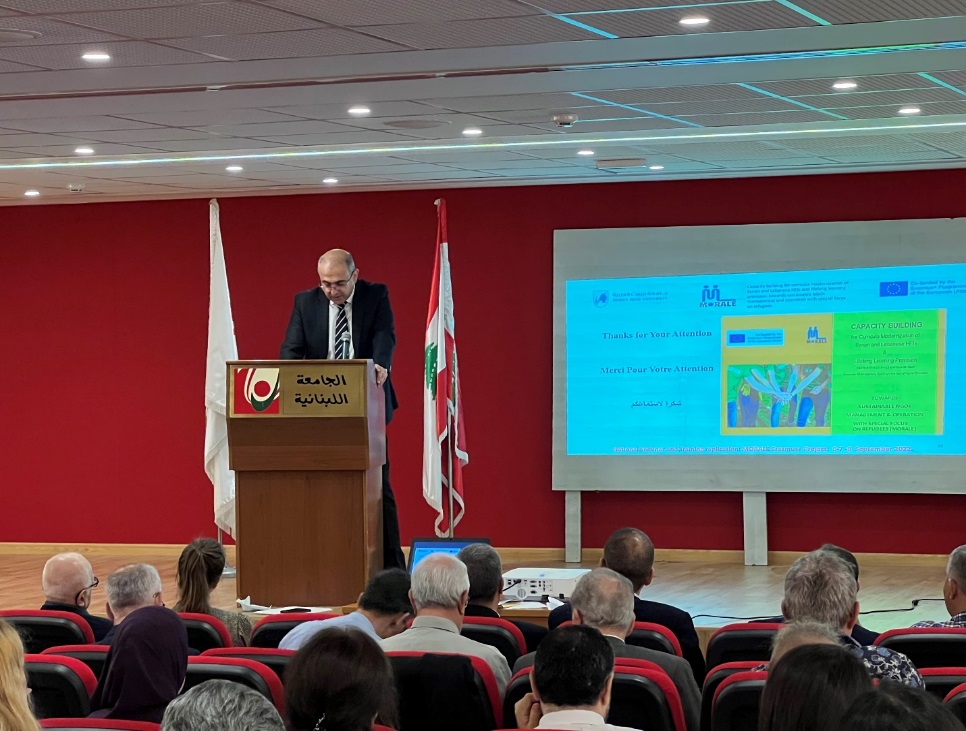 Prof. Basam Badran, Rector Lebanese University
Prof. Rabih Chattat from the University of Bologna
Ms. Ester Kalogeroudi from 4Elements